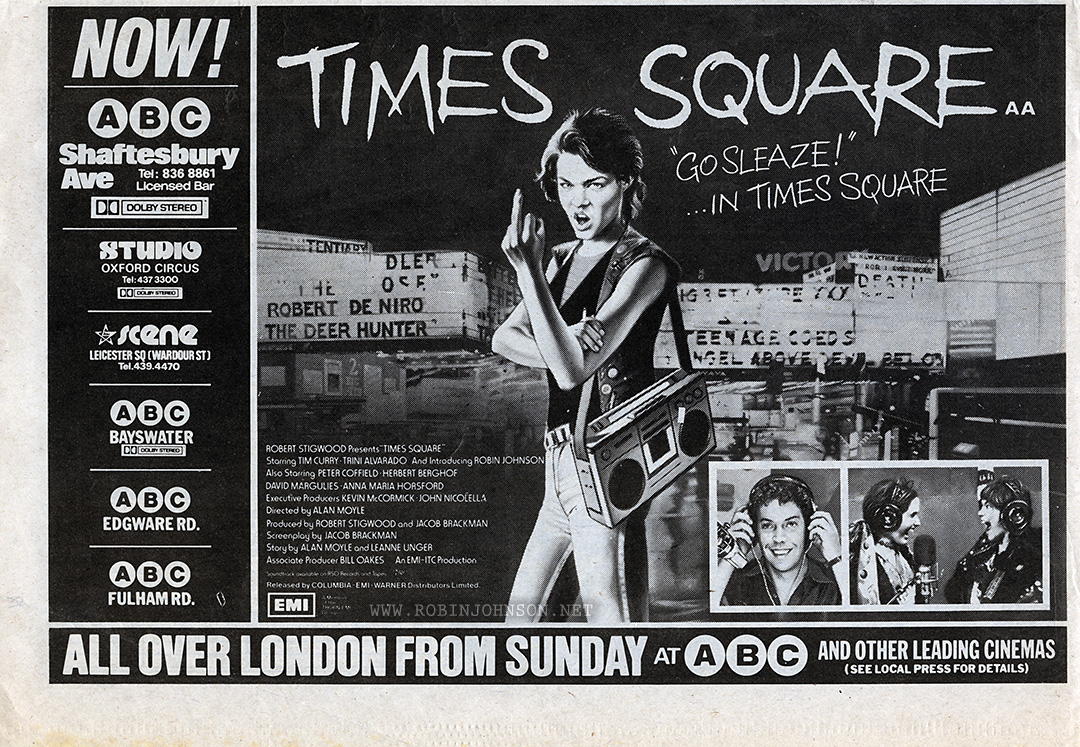 Times Square opened in the US on October 17, 1980, to mixed reviews. The mix was, the critics loved Robin Johnson's debut performance, but they despised the film.

---

On the film's opening day, Janet Maslin reviewed it in The New York Times:
"I know this won't be easy to believe, but the real Times Square is nicer than the movie of that name... a movie best listened to via soundtrack album if it must be noticed at all. ... The action is so false, the characters so unsympathetic and uninteresting, that after a while the music begins playing the only dominant role."

To be fair, she didn't care for Robin's performance either... but she also got her name wrong, calling her "Robin Young." Go figure.
---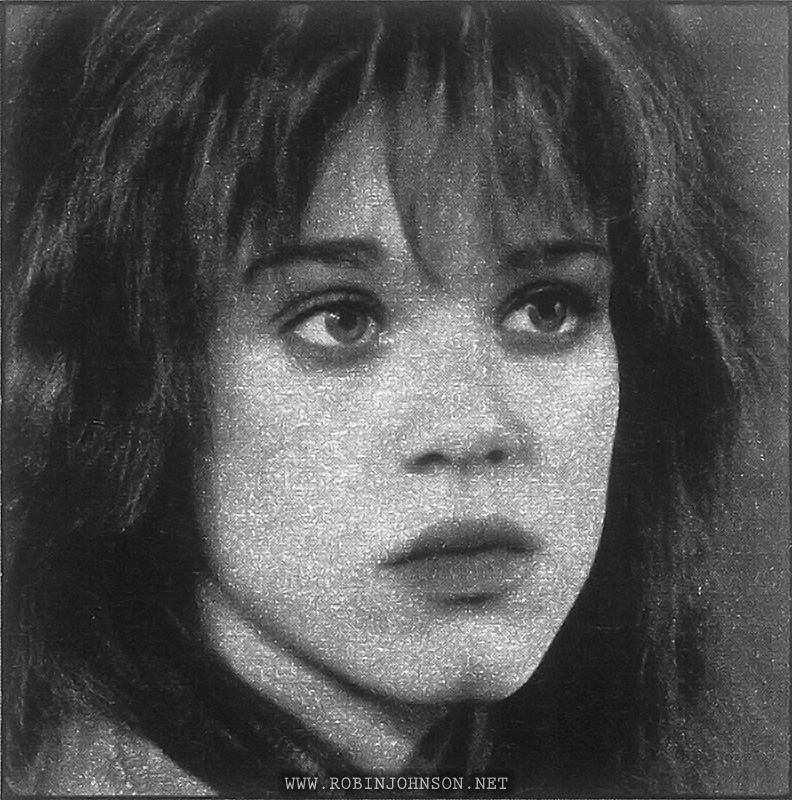 Seventeen ran a "Spotlight Close-Up" on Robin in October 1980. "I hate punk music," she said, "the real punk that comes from England -- The Clash, Sex Pistols. They're maniacs..."
---
The November 3, 1980 New York Magazine contained, on pages 78 and 79, an article with photographs by Caterine Milinaire (author of Cheap Chic), discussing Times Square, the clothes Nicky and Pammy wear in the film, and featuring Robin Johnson and Trini Alvarado modeling outfits loosely inspired by the film (with directions on where to go to buy them).
These are scans of pages I had stashed in my copy of the soundtrack album for 23 years.
| | |
| --- | --- |
| In that same issue, David Denby gave Times Square perhaps the worst review I've ever read about anything. | |
---
The December 23, 1980 issue of Us Magazine named Robin Johnson one of 1980's "Arrivals."
---
The January 1981 issue of Playboy gave Times Square two bunnyheads, saying
"A gravel-voiced hoyden named Robin Johnson takes over Times Square and makes it all her own... The movie as a whole may be a triumph of sleaze over substance, but Robin Johnson plays it like a seasoned trouper."
---
While Times Square was in theaters, Robin appeared on The Merv Griffin Show and, with Trini Alvarado, on The John Davidson Show.
In January 1981, Robin and her mother (who was acting as her manager) went to England for the U.K. premiere of Times Square. While there, she promoted her next appearance (starring opposite Andy Gibb in Grease 2), and her third film, a project to be written expressly for her. "Oh yeah," she said, "that's what I listen to all the time. New wave, The Clash, Blondie..."
---
John Fraser's Editorial in Movie 81 No. 2, in February 1981, called Robin a "hot new talent."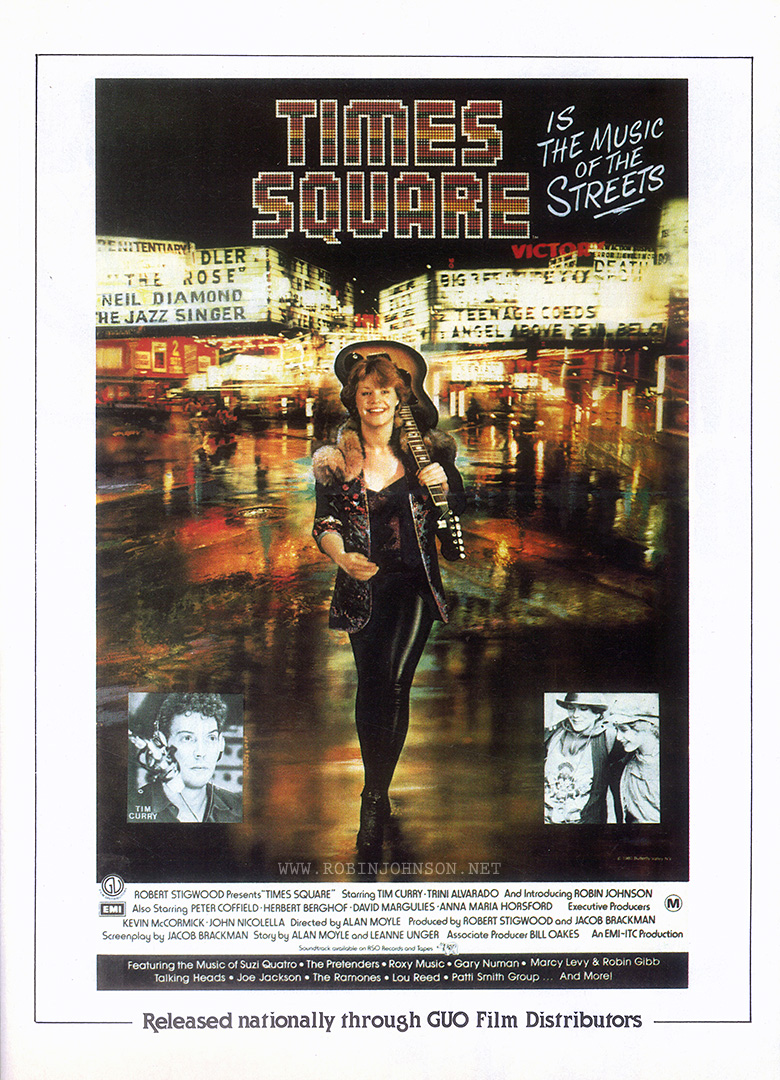 Terrry O'Brien in his appraisal of the film said:
Robin Johnson, in her movie debut, is a sensation. Her Nicky is vibrant, exciting and fragile... She is a find of the first order!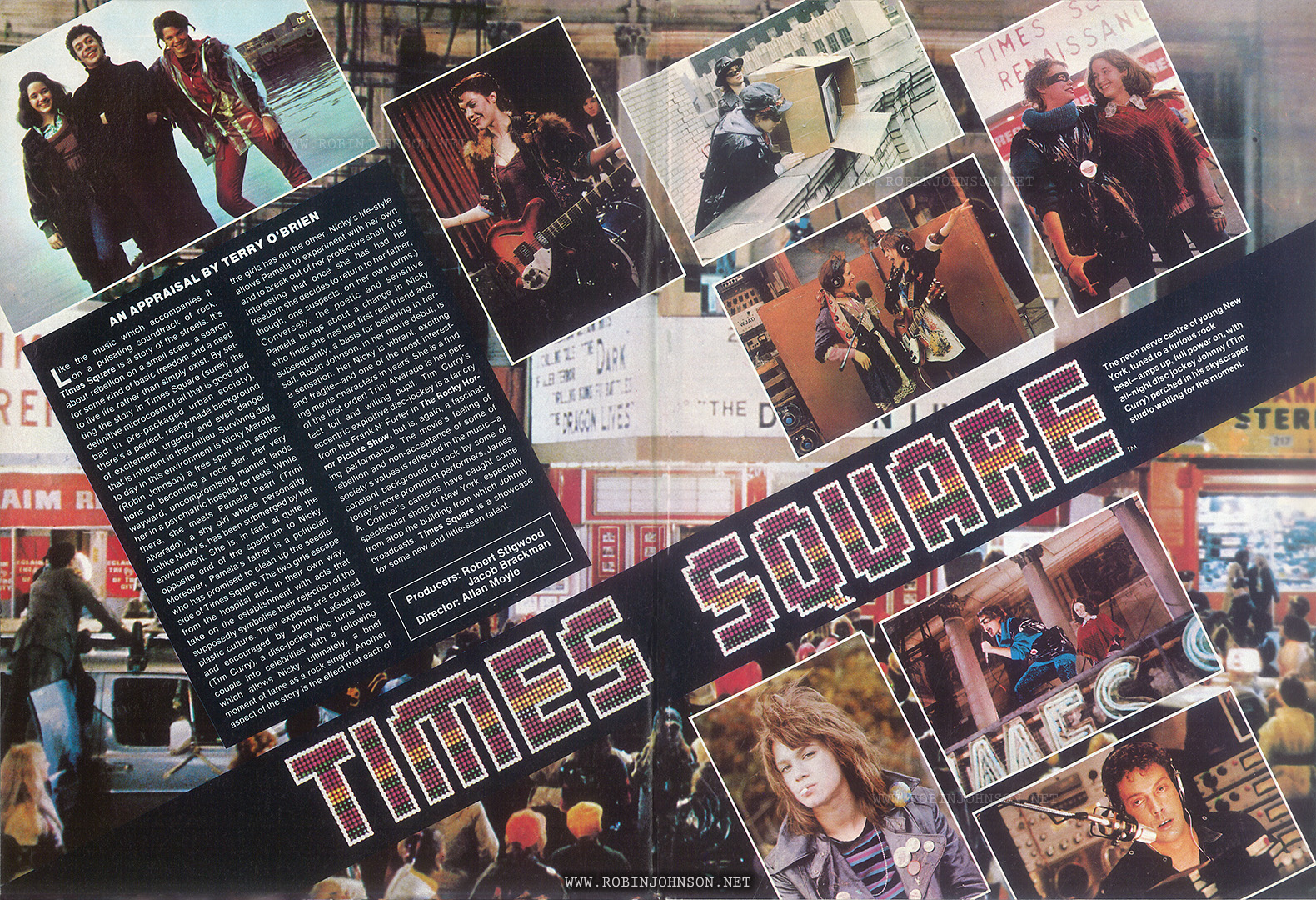 That same month, in Films Illustrated, one reviewer rated Times Square a "dud" and one rated it "good." The one who liked it, David Quinlan, wrote in his review that the film was silly and nonsensical, but succeeded anyway because of its music and the "youthful raw energy" of the two young actresses, especially (ta-da!) Trini Alvarado.
---
Later that year, Robin went to Australia, presumably for the opening of Times Square there, and also mentioned her two upcoming RSO projects.
---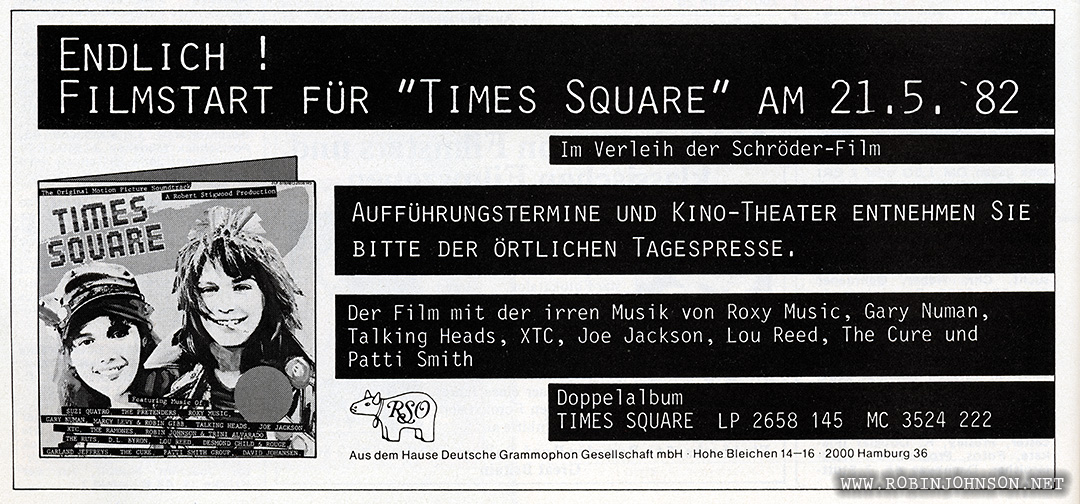 Times Square opened in West Germany on May 21, 1982. I don't think Robin went to that one.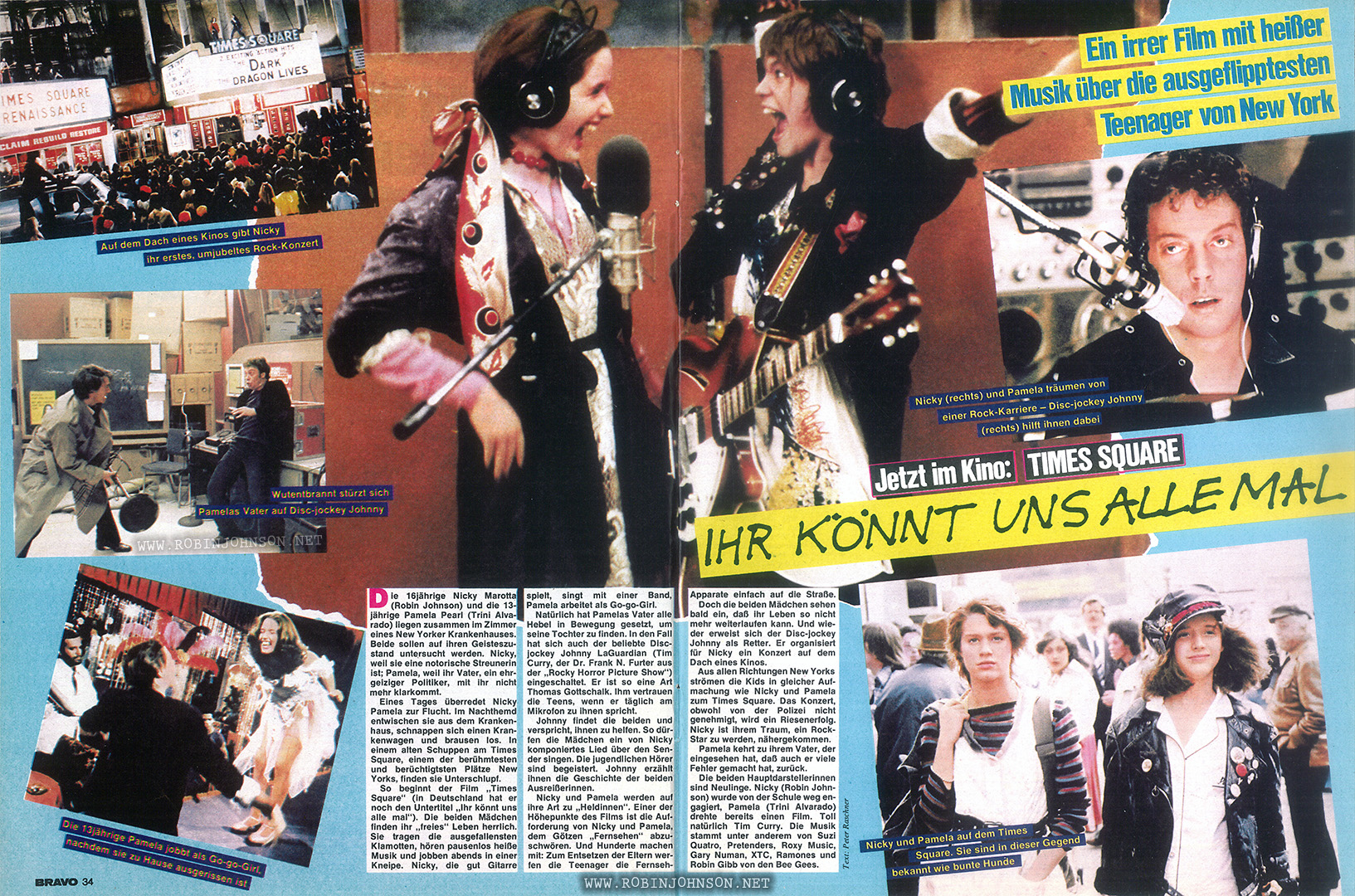 ---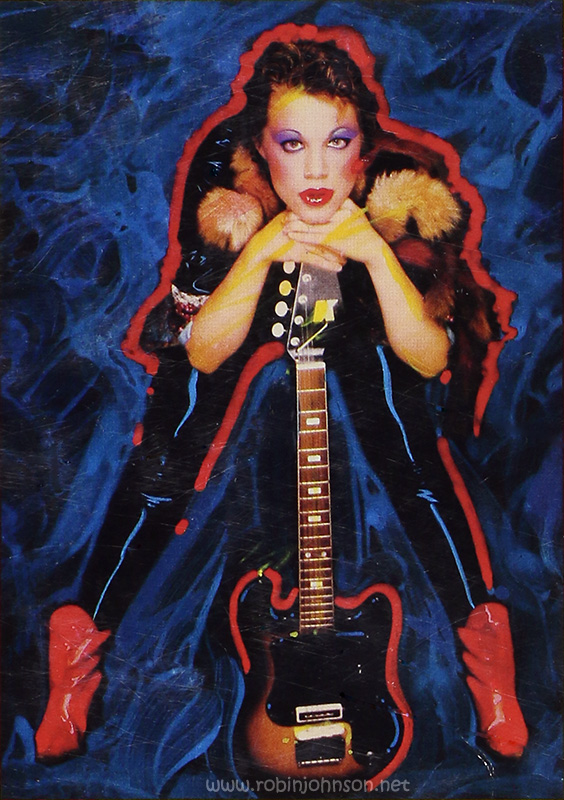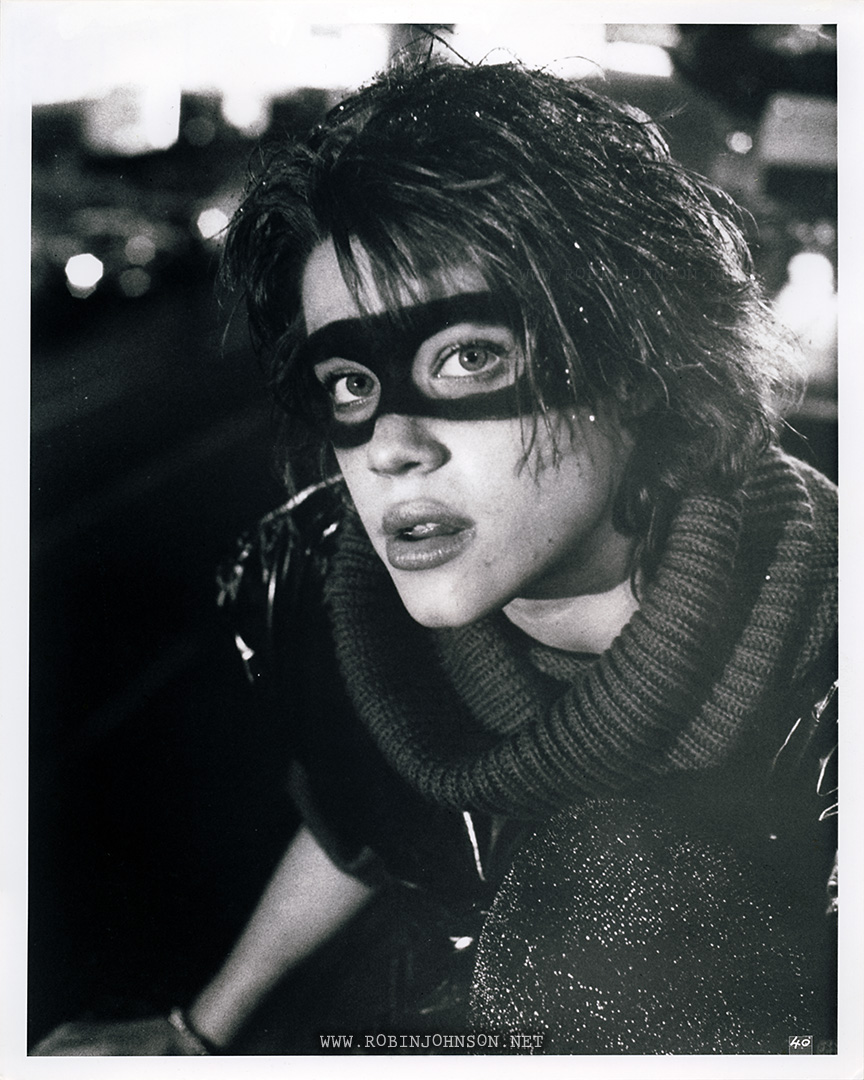 I know what you want. You're looking for pictures of Nicky, aren't ya?

Well, The Darklamb has already done the best job possible (tho maybe a bit Nicky-centric -- you got a problem wit dat?) of making screen captures from the film. You can get them at her site, or here. Sadly, her TimesSquare1980 Yahoo group seem to have disappeared...


Sorry, I had to remove the ZIP file for space reasons. Once it's resolved, I'll try to remember to restore it.
---
The San Francisco LGBT Center showed Times Square to a small but appreciative audience on November 16, 2007, and we helped!
---
Times Square discussion group on Yahoo:


Click to subscribe to TimesSquare1980


Come on over here and open yer big mouth!
---
Next, I'll see if I can collate some of the Times Square information and ephemera I've come across on the Web. Hang on there, Slick.
---
Here's one. Odds are, if you're here, you know Times Square forwards and backwards, so I won't synopsize it here. Besides, many others have already done so... one of the best is here, part of a really good Trini Alvarado fan page. I have some extremely minor issues with the typos in the earlier entries, and with a few of the opinions expressed, but hell, they are opinions, thats what they're for.
His site is frame-based, and the links I provided above will only open the single frame, so his links may not work properly if you go there from here. Here is the main Trini Alvarado fan page.
The webmaster also does something I always planned to do but now don't have to, and that is visit the sites where Times Square took place, although I'm fairly certain he's got one of them wrong:
He mentions visiting the site of the warehouse pier Nicky and Pammy lived in, on the Hudson river at the end of 56th Street, and being so devastated at its total annihilation that he couldn't even bring himself to take a photo of what remained there. He's right, at the moment there's massive construction going on at the end of 56th Street, and the piers there are now used to store sanitation vehicles and mountains of road salt... but it doesn't matter, 'cause he went to the wrong place.
Sleez Inc. wasn't a pier at the end of 56th Street, it was Pier 56, at the end of 14th Street. (When they're sitting out at the end of the pier, you could never have had that view of the World Trade Center from 56th Street...)
And it still doesn't matter, because Pier 56 is now completely gone. There's nothing there except a bunch of wooden pilings sticking up out of the water, behind a huge fence. Pier 54, just to the south of Pier 56, is now a part of Hudson River Park, and the big arch that once composed its front is still standing... but Pier 56 is GONE. You can see a before and after picture at Forgotten-NY, just scroll down to where it says "13th Street and 10th Avenue."
Later, in a discussion of the film Cruising, Mr. Dankwa notes that the piers in that film, which he thought were the same as in Times Square, are actually on 14th Street... it's phrased ambiguously though; I don't think he realized that it was the same pier, and it was 14th Street in both films.
---
| | |
| --- | --- |
| I can't imagine you don't already have it, but if you don't, Times Square is currently available on DVD, widescreen, with the theatrical trailer, and a commentary track by Robin Johnson and director Allan Moyle. If you buy it from Amazon through this link, a portion of the purchase price will go towards the upkeep of this site. | |
---

---

Wait... how'd she get in a movie? Home Next: Grease 2

---